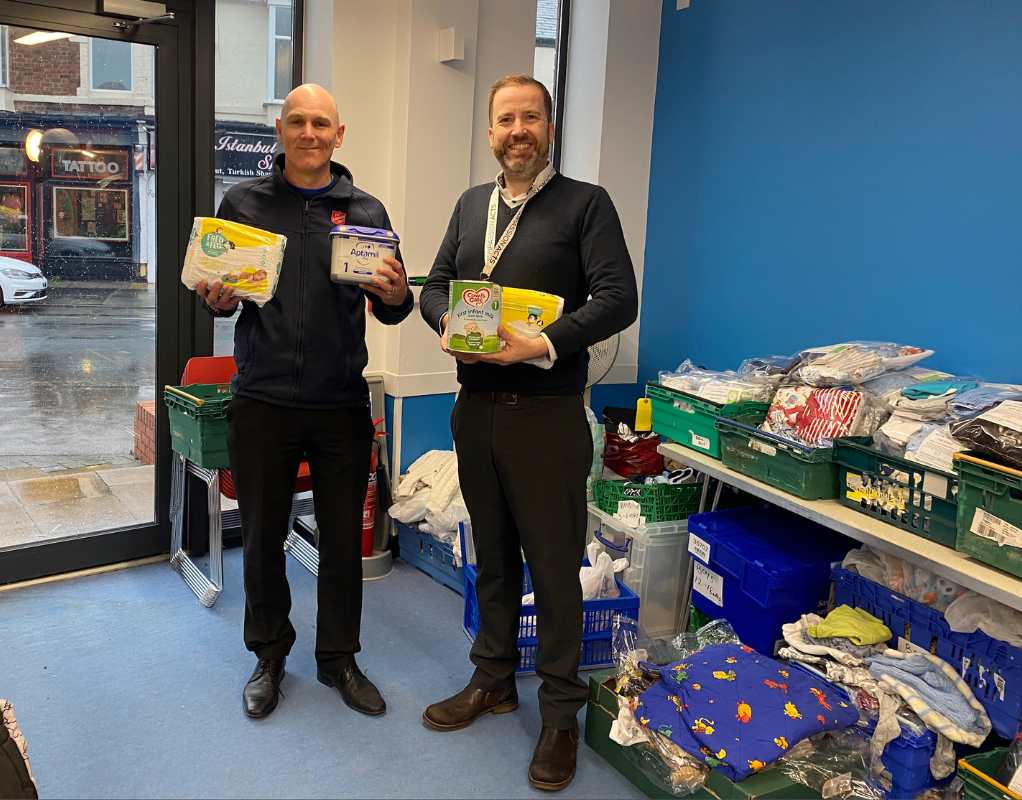 Supported by Compassion Acts, Southport Salvation Army launched Little Miracles in 2020. Last year the project helped 121 families with free essential items for their babies and toddlers. However, sadly, need for this support is growing.
Kathryn Casserley, Community Programme and Engagement Manager at Southport Salvation Army says "The rising costs of everything are making it a financially crippling time for so many families at the moment."
Particularly concerning is the growing need for consumables such as nappies and formula. Items which are expensive and not just a one-off need. The thought of families having to go without these items, or to sacrifice other essentials like food for themselves, is awful.
And so we have committed to further investment in the project to ensure it can continue to help those most in need. Richard Owens, Chief Executive of Compassion Acts says, "Given current pressures, we want to do what we can to make sure this excellent project is well-resourced and can help as many people as possible."
We also welcome public donations, either in the form of items themselves, or financial donations, to help us top up supply.
Donations of nappies, wipes and baby toiletries, as well as baby food, clothes (we are desperately short of 12-18months and 18-24months for both boys and girls), cots and prams (used are fine if they are clean and in excellent condition) can be brought to:
Southport Salvation Army, 65 Shakespeare Street, Southport PR8 5AJ – Monday – Friday 11am-3pm to reception in our main building
Victoria Centre, 197a Sussex Road, Southport PR8 6DG – Monday – Friday 10am-3pm
Items purchased in supermarkets can also be left in their collection bins for Compassion Acts.
Anyone wishing to make a financial donation can call in to reception at the Salvation Army during the opening times listed above, or donate online quoting "Little Miracles" in the comments. These will enable us to purchase formula and other items.
Families needing support, please contact Compassion Acts or Southport Salvation Army.